Hello,
This is a photograph taken by my grand father during the WW1. No idea of the location and the date: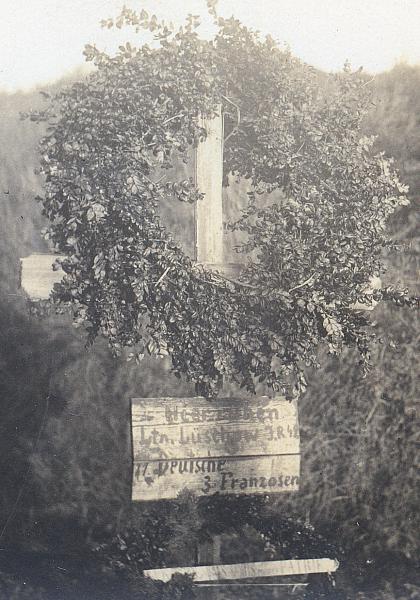 On the sign, we can read, written in german 11 Deutsche and 3 Franzosen and above Lieutenant Lüschow, IR 42.
Is someone able to identified this german Lt Lüschow, belonging to the 42th Infantry Regiment? and especially the date of his death and the location of this grave.
Man thanks
Bertrand